Did you get a hot chocolate on us? If so, thank the team at Makeables!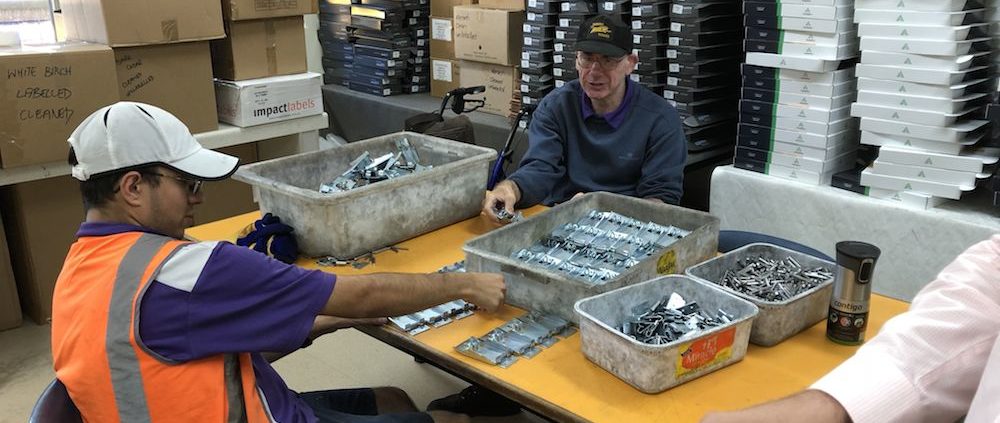 If you work in an early learning centre, you might have got something in the mail from us recently – a letter reminding you to book your centre photoshoot, along with a small sachet so you could make yourself a hot chocolate (or even a cold one). And not just any hot chocolate – a 'Just Cocoa Naturally' hot chocolate, a gluten free and no colours or preservatives hot chocolate!*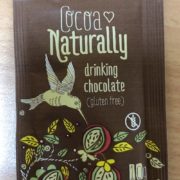 We had some very special help in sending your letter out. Little Images worked with the team at Makeables to get those sachets into every letter and get them out in the mail.
Makeables is a division of Multicap, a social enterprise set up over fifty five years ago by five families who had children with high disability needs, and which now provides employment to many people who have a disability of one sort or another.
The Makeables team, based in Tingalpa in Brisbane, helps businesses and organisations that have a manual production process that needs to be completed – anything from putting together items that need to go in the mail, to manufacturing or assembling products or performing a particular manual manufacturing step for a specific product. In fact, anything 'makeable'!
In our case the Makeables team looked after the fulfilment stage, that is they took our letters, popped the sachets and the letters into the envelopes and got them mailed out for us.
"It was great to see all of the different types of work being done by everyone at Makeables – lots of different processes from the fairly straightforward fulfilment work for us, to small scale manufacturing." said Little Images' Leigh Farley. "It's also good that they can handle small jobs and much larger jobs with relative ease, so we will definitely be using them again for our next mailout."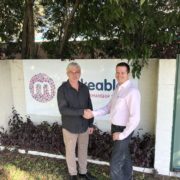 Little Images is delighted to work with Makeables and provide work for people who might otherwise find it hard getting employment due to their disabilities. A few weeks ago Leigh went over to Makeables to meet their team members and business manager Joshua Walsh, and then was invited back a short while later to say hi to local MP Ross Vasta and celebrate a few awards he presented to some of the Makeables team.
More about Makeables here…
https://www.multicap.org.au/makeables/
*we hope you found a few minutes to enjoy your drink. And if by any chance you didn't get one, let us know and we'll post one out to you
Main Image: Sameer & Ashley at Makeables
Bottom Image: Leigh Farley (left) from Little Images and Joshua Walsh (right) from Makeables
https://www.littleimages.com.au/wp-content/uploads/2018/06/LI_Sammer-and-Ashley-Makeables.jpg
750
1000
L
https://www.littleimages.com.au/wp-content/uploads/2018/07/little-images-logo-260.png
L
2018-06-22 01:11:28
2018-06-22 01:18:12
Did you get a hot chocolate on us? If so, thank the team at Makeables!